Art Direction, Title Sequence and Animations
Title Sequence for the Documentary Series "Agent 566"
A three-part documentary series about Eli Cohen, the Israeli spy in Damascus who was apprehended and executed. The series delves into unmasking the man beyond the legend, while raising questions about the boundaries between culpability and accountability.
One of the principal challenges of this project involved innovatively and cinematically illustrating the court proceedings. 
Steering away from the conventional path of courtroom sketches, I chose to employ camera moves through 3D illustrations to depict the scenes within the courthouse.
The 3D character illustrations were crafted in VR using QuillVR, with lighting and camera work executed in Blender and final compositing completed in After Effects.
A bit of behind the screen look of the technique involved.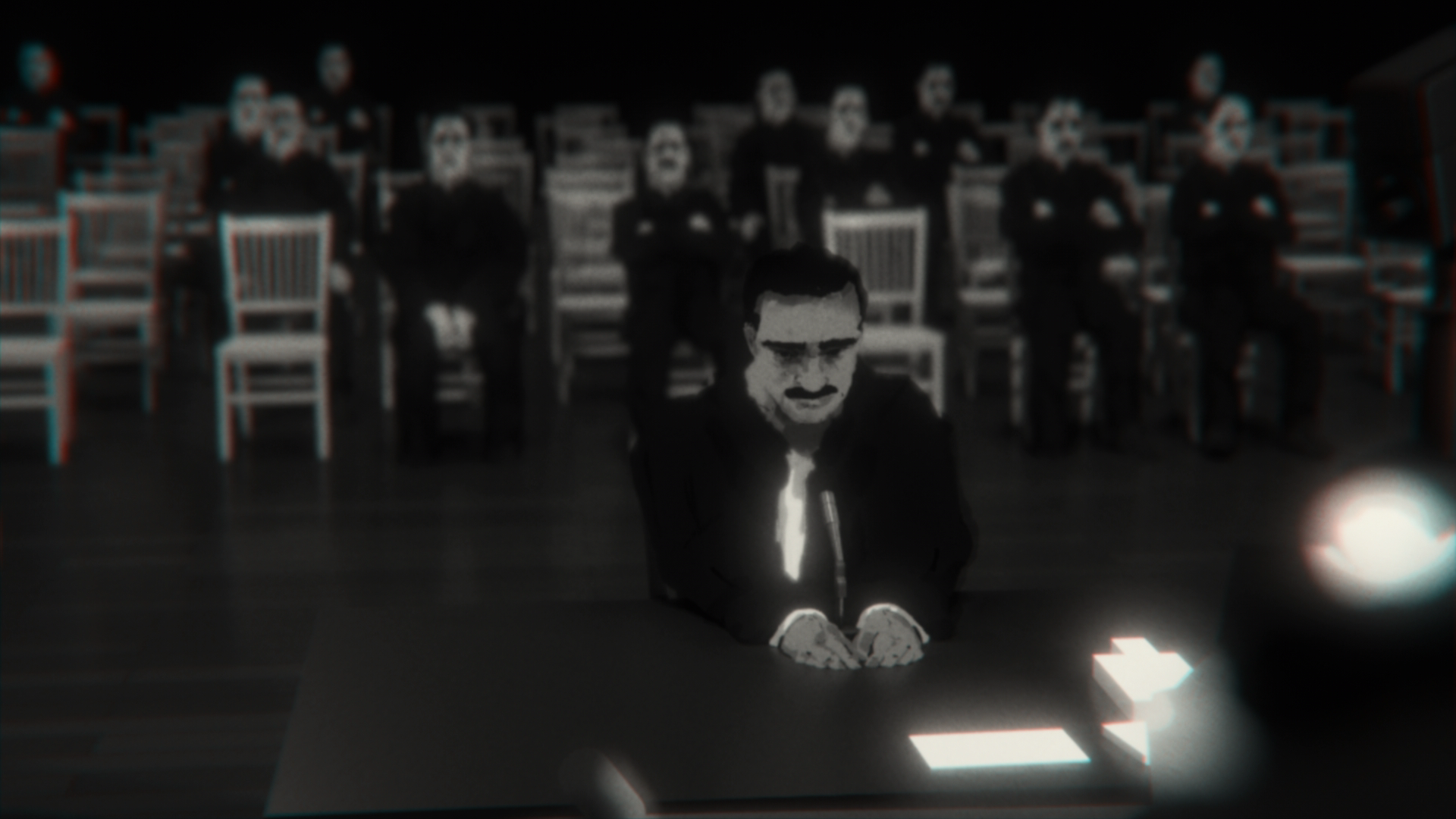 Documents in this series included, telegrams, letters and a variety of maps and diagrams.
They were placed in a thematic set -  with the slight red tint of a dark room were Eli Cohen, the spy, developed his photos.