A Documentary Graphic Novel

"In Battle and Captivity" is a graphic novel memoir portraying the story of Itzhak Nagarker, a young Israeli soldier who was captured and imprisoned by the Syrian army during the war of '73.

Through the hell-fire of war, the torment of interrogations and a creeping sense of guilt Itzhak tries to survive so he can keep his vow to someone dear to him.
The book was written by Elad Shuval, after exhaustive interviews and research with Itzhak Nagarker.  
The adaptation for graphic novel required further research and working with the subject who approved the fidelity of descriptions. 
The book was designed by Ilan Brand.
Published by "Am Oved" 2014.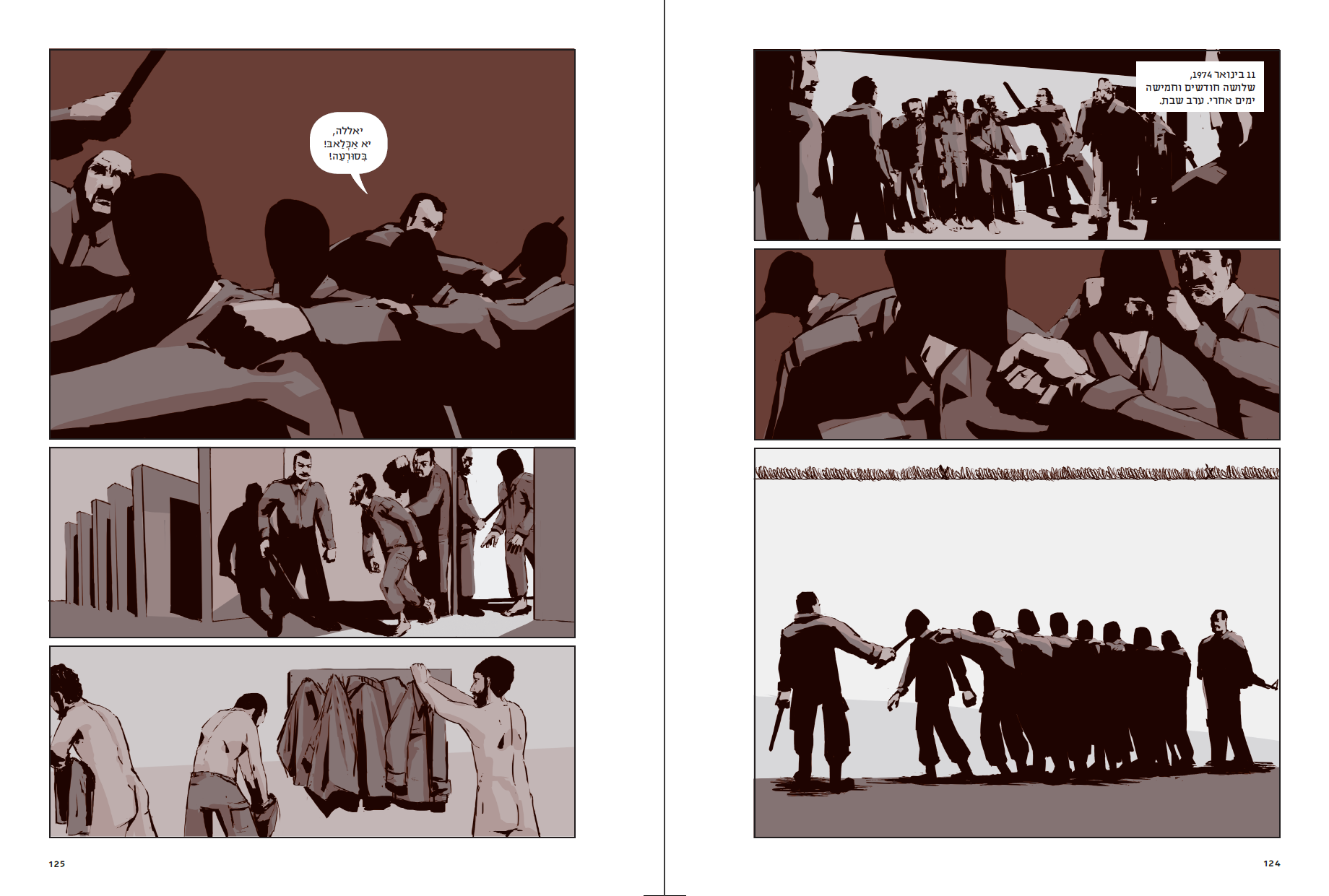 The first part of the story - "The Battle" - included tank battles and period accurate battle equipment. The technical challenge of drawing that many historically and technically accurate tanks required a creative and budget friendly solution.

 Luckily, since I came to the project with a background in animation - using 3d modeling the with flat rendering as a base for drawing came to mind. 

Everything else was hand drawn and painted in duotone.